BLOGS, DOWNLOADS & CONFERENCES
RESOURCES
Find resources and download content. Access our most recent blog publications regarding chemicals topics and trends including ESG investing, Climate Change, Carbon Capture, Recycling, New Energy, Sustainability, Commodities and more…
View Downloads
View Blogs
Industry Resources: Free Downloads
Industry Blogs: Current Topics & Trends
The IEA Sets Out A Plan But Ignores Inflation
Tue, 18 May 2021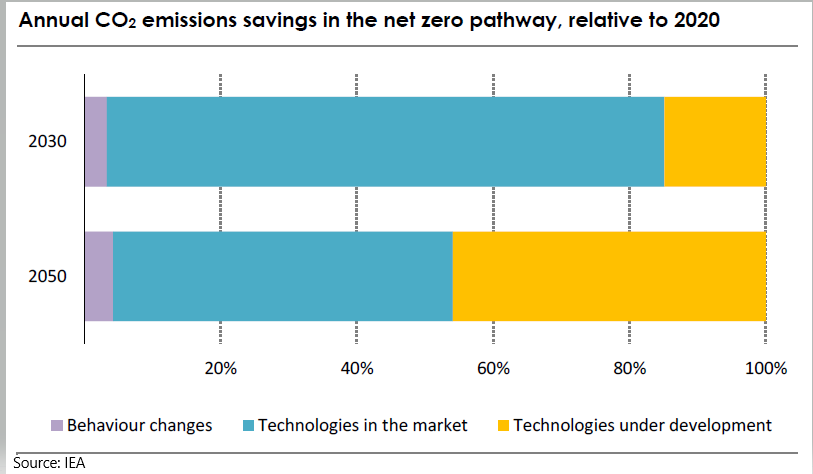 There are too many important topics to choose from today and we will cover many of these in our ESG and Climate report tomorrow. Here we focus on the IEA report published this week, which shows a path to net-zero on a global scale and looks at both the fossil fuel consuming sectors and the rate at which each must change (they are different by sector) and what fuel alternatives will be needed to replace them. Our review of the work would suggest the following...
CONTINUE READING
Consistent Supply Of Recycled Plastics Will Require Consistent & High Enough Pricing
Thu, 13 May 2021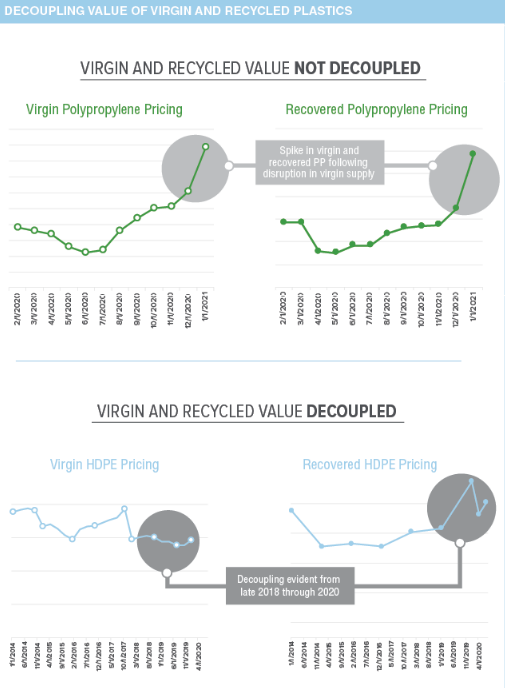 We talked a little about recycled polymer pricing in our ESG and Climate report yesterday. Recycled polymer pricing is rising relative to virgin polymer pricing (see chart below) and is likely to continue to rise unless hydrocarbon prices push virgin resins materially higher. Demand for recycled polymer is growing quickly and more quickly than supply...
CONTINUE READING
If Carbon Prices Don't Rise, The Tax Payer Will Foot The Bill Anyway
Wed, 12 May 2021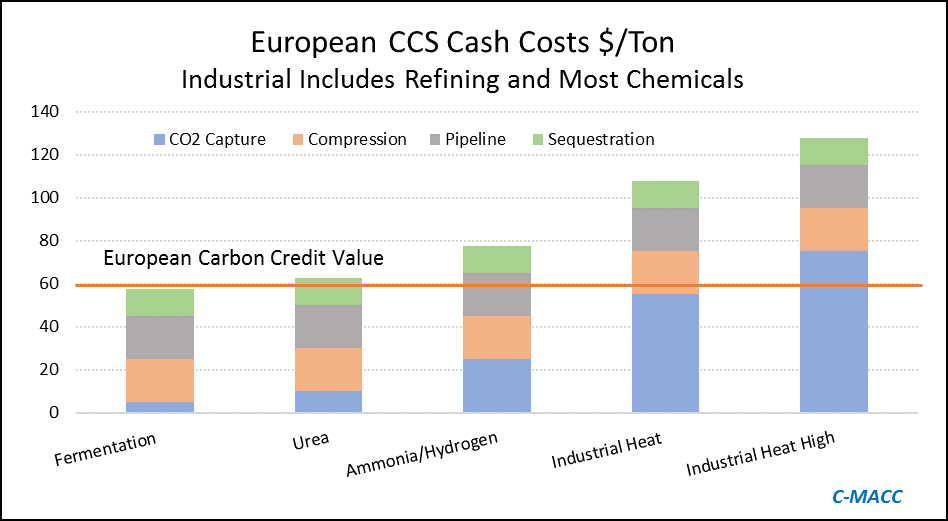 The big news of the week is the massive grant that the Dutch government approved for an offshore carbon capture project that will be focused on the operations of Shell, ExxonMobil, Air Products, and Air Liquide. This looks to be localized within the Port of Rotterdam, where both oil majors operate large refineries, Shell also operates a large chemical site and the industrial gas companies have significant hydrogen capacity...
CONTINUE READING
The Friday Question: What is the Primary Role of an ESG Investor?
Fri, 14 May 2021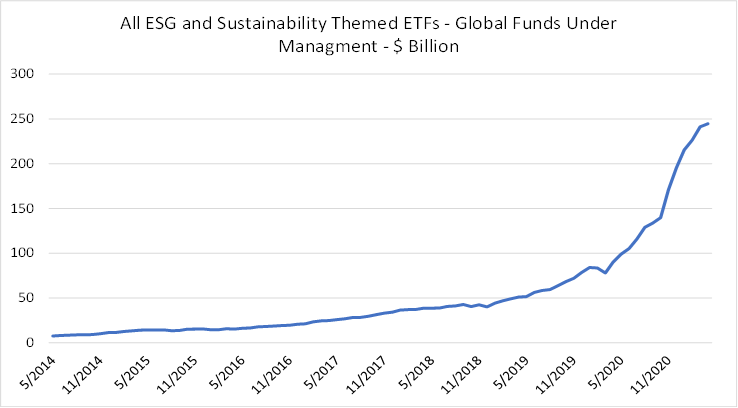 Today we should focus on the very good FT article linked here, which discusses in detail many of the issues facing both ESG investors and corporates concerning the lack of standards in ESG metric providers and the data provided by companies. 
We would like thoughts, in the hope of starting an interesting dialogue on what you think the primary role of an ESG fund manager should be – to maximize returns, to promote change, to attract funds, etc.
CONTINUE READING
There May Be Limited Interest In Surplus US Ethylene
Wed, 12 May 2021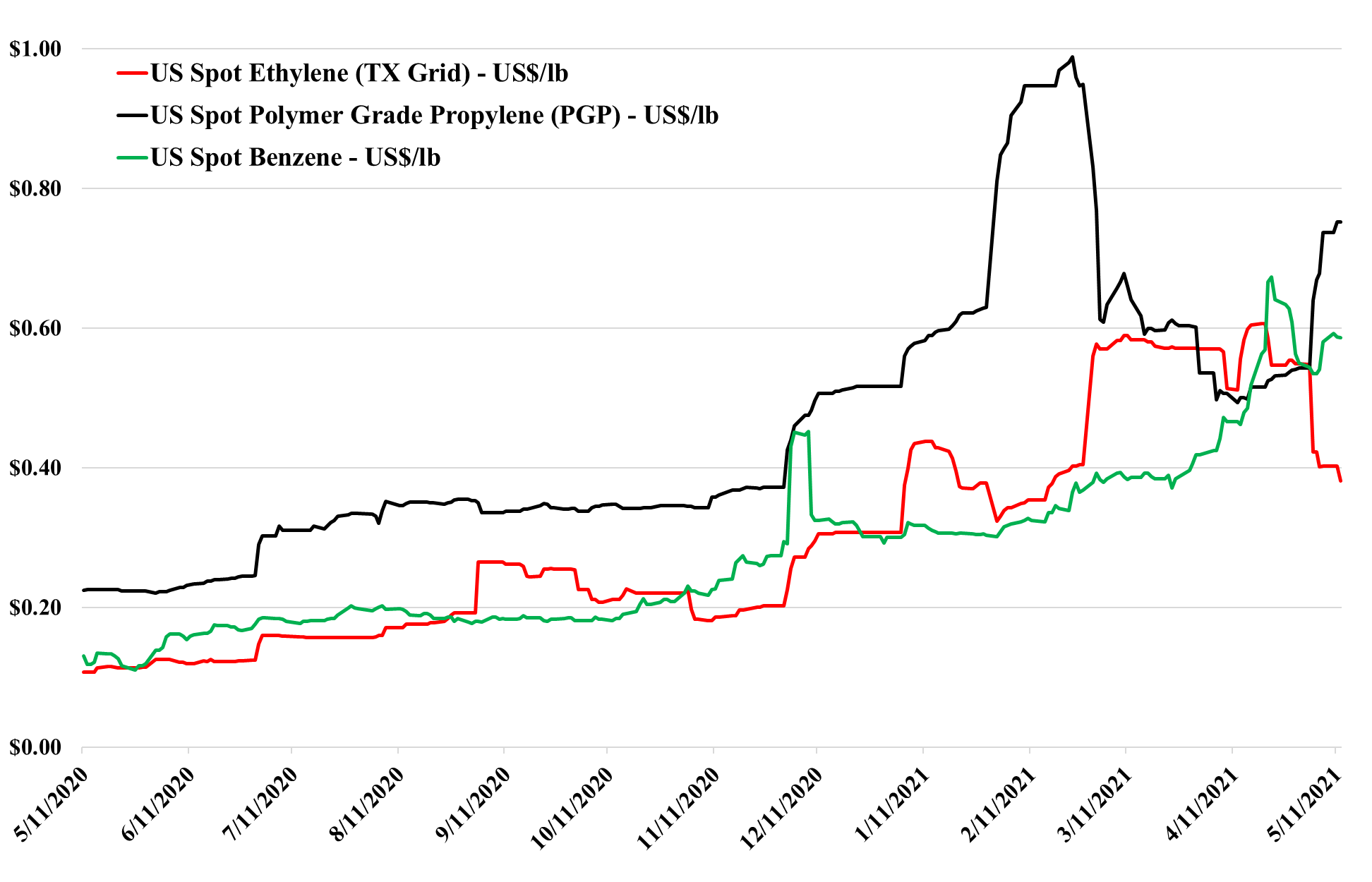 As we highlighted in yesterday's report, ethylene continues to weaken (see chart below) in the US and it is the one product with a true supply/demand-driven problem today – there is simply more capacity to produce ethylene in the US than there is the capacity to consume it. For more details please see today's daily.
CONTINUE READING
What Happens When The Sell-Side Runs Out Of Money - No Proactive Analysis
Fri, 04 Jun 2021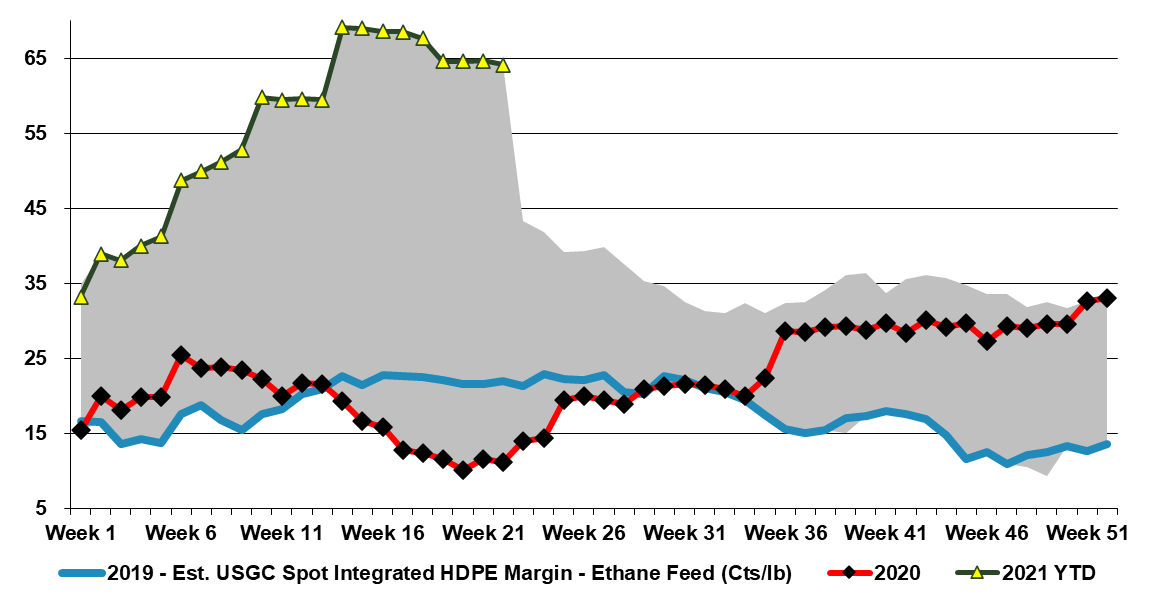 The Dow announcement yesterday speaks to a much larger issue within the investment community in our view, which is that research fees have come down so much over the last ten years that the sell-side gets paid very little for doing any real research. We talked about the upside in 2Q for the commodity polymer producers for months. Still, we know that we cannot get paid for maintaining the models needed to get to the numbers with enough confidence to publish estimates. The buy-side does not have the budget. In the past, as sell-side analysts, we would subscribe and talk to price discovery consultants, such as the predecessor companies of IHS (now in the middle of an acquisition by S&P) and CDI (in the middle of a merger with ICIS). This data and these dialogues would allow us to adjust earnings estimates during the quarter and keep up alongside our other work (e.g. corporate marketing/roadshows, etc.) as analysts. There is enough data in our weekly report – published each Monday to do this for many companies...
CONTINUE READING
New Petrochemical Capacity In China Does Not Change The Dynamic Of The Cost Curve
Tue, 18 May 2021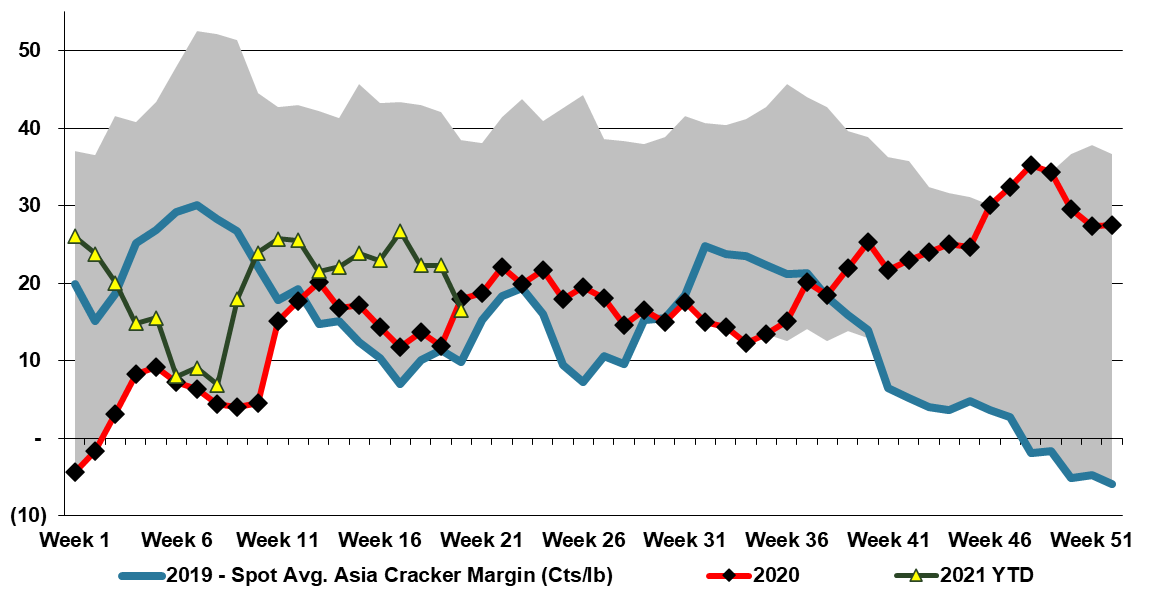 This headline about China creating petrochemical deflation is largely based on the rate of capacity addition within China and that base chemical pricing in China still sits well above costs – but the argument may be flawed on a couple of levels. First, costs may not fall materially, given the increased thirst for imported naphtha and...
CONTINUE READING
Friday Chemical Question: How will global PVC values develop during the next three months?
Fri, 14 May 2021

Lower or higher?
We welcome your thoughts regarding the development of PVC values. 
CONTINUE READING
Industry Events: Conferences and More
Resources
Conferences
Learn from Industry Experts at Events Organized by C-MACC
We will be hosting an "update" conference call with Alex Sokolowski from the BASF Investor Relations Team. Date - May 12thTime - 11:00am ECT REGISTER NOW
 We will be hosting an "update" conference call with the Dow Investor Relations team. Date - Postponed Because of Timing Conflicts A New Date Will Be Posted Shortly
Some of you will know Raj from his days as CEO of Rohm and Haas, but since then Raj has served on many boards including HP and Tyco. He is currently the Lead Director of Arconic and a Board Director of DuPont. He is Chairman of both APTIV PLC and...
Graham Copley
Founder
Graham has spent 40 years in and around the chemical sector and associated industries, and his depth of experience and breadth of industry and geographic experience qualifies him for a wide spectrum of consulting and other advisory roles.
Cooley May
Founder
Cooley most recently served as Managing Director and Sector Head of US Basic Materials and Industrials Equity Research at Macquarie while he also worked as a senior analyst directly covering the chemical and agriculture sectors.